Have you ever wanted to run or run in virtual reality? Does sitting at work all day make your legs and core weak? Thank God for movement and real movement in virtual worlds – without it, some games would not be so realistic or exciting. Here are some great running VR games to help you reach your set cardio goals, improve circulation and make your heart happy when you move in real life to move in virtual game.
These are not games that can be controlled by tilting or moving your head. You will need to keep a towel close to all the sweat!
One great application is Sprint Vector. Play Sprint Vector alone or gather all your friends for a VR game night. Run through the levels quickly trying to beat each other's best or worst scores. Swing your arms and get bonuses to move faster or destroy buildings and obstacles.
Fitness potential
You'll swing your arms wildly to run, but you'll also jump, fly, and even climb to challenge your muscles. You decide whether to jog or run as fast as possible inside this virtual track. In this game, you will get a full body cardio workout by cheering your friends for support during your normal game, or increase the difficulty level for more cardio.
Another great app is Hot Runback – VR Runner. Run across the soccer field and then run through the streets throwing soccer balls at the officers trying to stop you. Aim and throw the spiral soccer ball at oncoming or parked cars and collect coins to get more points. If you look back, you will see that the players are chasing you. Use it as motivation for your workout.
Fitness potential
Running in place isn't as good as sprinting or running uphill, but you'll get a good workout by playing Hot Runback. Running and throwing soccer balls will get your body moving. Your upper body will throw soccer balls and other silly things like fish, hot dogs, or other things in the game. Your midsection will benefit from running and turning when throwing, while your lower body will benefit from running and maneuvering around obstacles.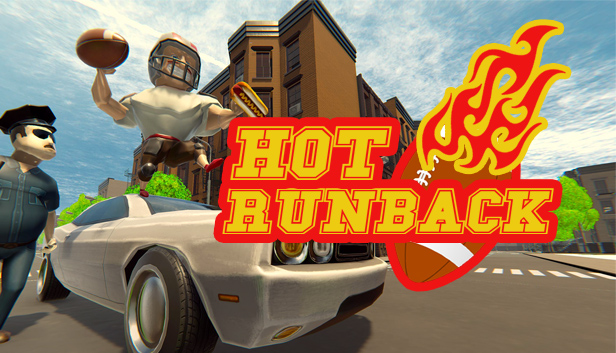 Unfortunately both apps are not compatible with your Oculus Quest or Oculus Meta.
The only simulation apps to run and train in an effective and fun way with your Oculus Ques are City Run VR and Desert Run VR, which you can buy now by clicking on the buttons below.
Do you want to jog, run or stay fit with your Oculus or Meta Quest? Get City Run VR! Click on the button below!
Do you want to stay fit and challenge the desert with your Oculus or Meta Quest? Get Desert Run VR! Click on the button below!
Do you want additional infos about our apps City Run VR or Desert Run VR? Do you want to stay fit with your Oculus Quest? Do you want suggestions or assistance for choosing the right fitness VR app for your specific needs?
Contact us immediately: provide us with details via email or WhatsApp about the type of support you need, and we will respond you promptly!